Buddies Thru Bullies Bullytin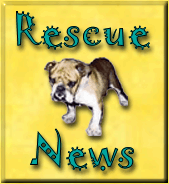 This is what we're all about -- helping Bullies in need.


Up and Coming Events
Find out what's next for BTB!

Bully Fundraisers
Stuff you can buy to help us out.

BTB's Wishlist
What our rescue really needs.

In Memoriam
In memory of those special bullies we rescued.



---